I was born a child of the tacky yet terrific 1980's in Houston, Texas.  Born an oldest child, I've always considered myself a perfectionist with an ability to pay great attention to detail.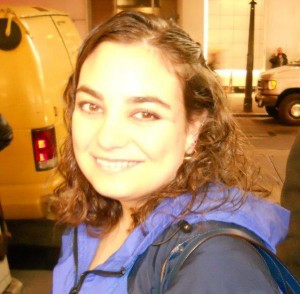 After graduating high school in 2001, I moved to San Antonio, Texas to attend Trinity University.  I'd known since the age of 13 when we got our first real computer that I wanted my college education and future career to revolve around computers and so I jumped right into the Computer Science major.  Though it was tough at times and I considered changing my course of study a time or two, I stuck it out and graduated in 2005 with a Bachelors of Science in Computer Science with a double major in Spanish.  During my time at Trinity, I took on many roles including student, roommate, nanny, first year mentor, secretary, salesperson, technical writing intern, teaching assistant, web designer/developer, help desk associate, landlord, friend, and girlfriend.  Along with my liberal arts degree, I took away an array of experiences and knowledge from my college journey which I believe more than prepared me for my ambitious professional career.
After graduation, I moved to Charlottesville, Virginia.  Kicking and screaming, I left my beloved Texas behind to start a new adventure in a strange and different place.  Shortly after my move, I took a job as Help Desk Associate with Albemarle County Public Schools.  After 6 months, I was craving more technical hands-on experience and I was promoted to Technical Support Specialist.  Over a period of 3 years, I provided desktop, server, and network support as well as technical training to the students, faculty, and staff of several elementary schools, a middle school, a high school, and various administrative departments.
In 2008, I decided to move my career in the direction which I'd intended it to go as a college student.  I began working as a Software Engineer for Video Gaming Technologies, INC. developing slot machine games and the communications protocols they use to communicate with back-end accounting servers.
After almost 4 years, I left VGT  and began working as an IT/Programmer Analyst for Crutchfield Corporation  where I currently work and am responsible for maintaining the website via web and database programming.  As my career marches on, I'm excited to see what paths I will follow and hope to be lucky enough to continuously learn and be challenged in new and innovative ways in my day to day responsibilities.
On a personal note, in June 2012, right after beginning my career with Crutchfield, I married my boyfriend of 6 years, a fellow programmer and "computer nerd".  We are living happily in central Virginia with our two mischievous kitties and looking forward to starting a family together.